A quick news round-up for you all, and dont forget to check out our Facebook page for even more goings on in the Metal world:  https://www.facebook.com/BurningFistMetal
Nonpoint announce new album: "The Return"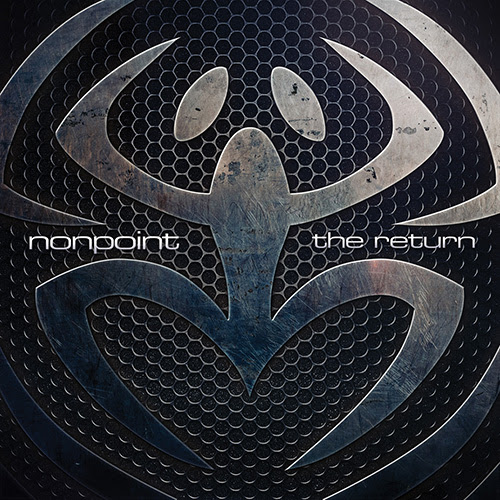 New track "Breaking Skin" streaming on-line now
Nonpoint are set to release their eighth studio album, "The Return," on September 26/29 via Metal Blade Records (excluding North America). After 17 years in the game, the Florida quintet sustains the same energy that sparked its foundation back in 1997. The riffs crack with intensity, the bass and drums forge an unmatched groove, and the vocals rapidly recount stories of pain and perseverance. "The Return" remains as raw, ripping, and real as these musicians – Elias Soriano [vocals], Robb Rivera [drums], Rasheed Thomas [guitar], Adam Woloszyn [bass], and B.C. Kochmit [guitar] – get.
"Breaking Skin" is streaming now at metalblade.com/nonpoint.
STONE CIRCLE DEBUT NEW VIDEO
Stone Circle return from UK TECH FEST with exclusive lyric video, previewing "Easter Island" from the upcoming self titled second album. After sharing the stage with The Algorithm, Aliases and No Consequences, and a successful performance at several warm up shows, Stone Circle are back on the warpath.  "Easter Island" is about the fall of the civilisation that settled on the island, leaving behind the iconic stone heads that are world famous. The video shows various footage of mankind's takeover of nature, a theme that is repeated within Stone Circle's albums in various stories. The video suggests that "Easter Island" could be a model of Earth itself.
NEW MAMMOTHFEST ANNOUNCEMENTS
Two extra, extra acts have been added to the bill! Acoustic duo Tom & Ash and Acoustic virtuoso Sean De Burca will perform as part of the weekend. Organiser Steve Dickson was so impressed by them both at recent shows that he walked up onstage to offer them spots as soon as they finished their gigs, and further to this, they also have the Apolcalypse Club Night DJs playing on the Saturday between bands and DJ Demonize Debs on the Sunday.
Make sure you check out the return of this fantastic looking festival, and more details can be found here: http://www.mammothmetalfestival.co.uk/news
META-STASIS RELEASE NEW VIDEO
Having just played Main stage at last weekend's UK TECH FEST festival at Newark race course (headlined by Sikth, Monuments and Vildjharta), Brighton/London metallers Meta-Stasis have released their first video from their highly anticipated yet untitled 2nd album.  Featuring stunning graphic design imagery and stop frame animation the "FATHOMLESS" video takes you on a refreshingly complex journey through dubstep and extreme tech death metal and visually into the depraved minds of Meta-stasis. This incredible video makes you question your own consciousness, murder, religion and ultimately the hypocritical judgement of one another.
GOATWHORE Premieres Official "Baring Teeth For Revolt"

The nefarious sound serpents in GOATWHORE are pleased to unleash the official video for "Baring Teeth For Revolt," from their recently unveiled full-length, Constricting Rage Of The Merciless.  Now dominating Vice's music portal, Noisey, the high-speed raging performance video was shot at the infamous House Of Shock in New Orleans by lauded videographer David Brodsky of My Good Eye (Hell Yeah, Whitechapel, Cannibal Corpse, Municipal Waste et al) and wholly captures the band's bludgeoning live energy.
Maplerun Announce new Deal with Pavement Records
Maplerun are pleased to announce their partnership with PAVEMENT MUSIC – an American record label that represents bands such as Soil, Adema and HedPe among others.   In other news, the band just got endorsed by Unity Clothing Stores, were one can find the bands original merchandise designed by Jimbob Isaac. Jimbob Isaac is the frontman of the UK band Hark and has worked with many established bands like Red Fang, Kvelertak, Melvins and Orange Goblin.
http://www.pavementmusic.com/artistspartnerships/maplerun/